Order broilers now for pickup the week of May 8-14.
Broilers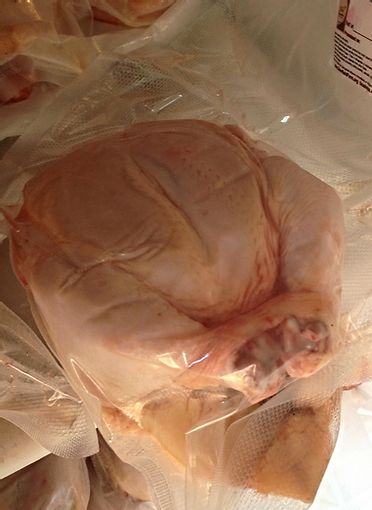 | | |
| --- | --- |
| 1 whole broiler | Approx 5.5 Pound @ $6.00/Pound = $33.00 + $0.00 Assembly | Out of Stock |
We do all our own processing and vacuum seal the broiler. Because we process ourselves the birds do not go through any extra stress of traveling to an off-site facility. The broilers will likely weigh 5-7lbs.lbs and are $6.00/lb. I'm sure you won't be disappointed if you try our broilers. So tender, juicy & flavorful! The carcass makes a wonderful broth as well.
This batch will be ready to pickup November 20-26. Please specify the day you'd like to pickup in the additional comments section when you place your order. Pickup between November 20-22 broilers will be fresh & frozen for pickup between November 23-26.
Website and Online Farm Store Powered By
Eat From Farms